Many Airbnb users with bookings in New York City this Christmas are scrambling to find new accommodations.
The company announced plans to cancel and refund bookings for stays after Dec. 1, according to the Associated Press, after long-planned regulations aimed at curbing illegal short-term rentals in the city went into effect on Sept. 5.  
The regulations, which caused an uproar among travelers and short-term rental owners, require hosts be present for stays of less than 30 days, with no more than two people staying in a dwelling at a time. Hosts must also register and get approval from the city — or both hosts and booking sites may be subject to hefty fines.
The travel industry website Skift estimates Airbnb short-term listings in New York City dropped 77% from June 4 to Sept. 10, likely sending many in search of new accommodations.
"Over the past week, we've seen the strongest booking pace for the forward six-month period than we've seen at any time going back to 2015," Kevin Davis, CEO of JLL Hotels & Hospitality's Americas, told "Squawk Box Asia" Monday.
"In addition, if you look at Google searches, just over the past week for New York City hotels, those are up 24%, relative to the past 60-day period," he said. "We're seeing a tremendous amount of interest in people staying in New York City hotels."
New York City has more than enough hotels to meet traveler demand, Davis said, citing an unprecedented supply of new hotel rooms in the city.    
"Since 2020, 10,000 new hotel rooms have been delivered, and over the next couple of years, another 10,000 new hotel rooms will be delivered to the city," he said. "So there's absolutely more than enough supply of hotel rooms to accommodate all the tourists that want to come to New York City."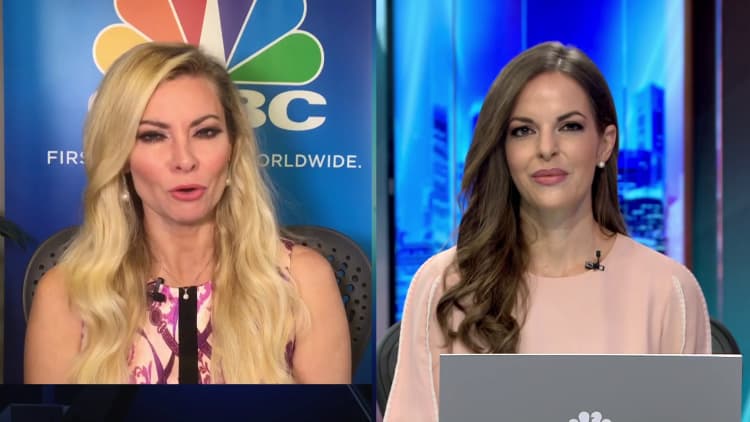 Still, with most short-term rentals off the table, Davis said hotel rates are likely to rise.   
"The message for your viewers is if they're thinking about coming to New York City, they should plan to make the reservation sooner rather than later," he said, "We expect prices will likely increase, particularly as we get deeper into the year."
Demand will also get a boost from a drop in airfares in the United States, as airlines try to spur fall travel demand, Davis told CNBC's Mandy Drury.  
"In New York City, for example, actually August relative to July, fares were down 14%," Davis said. "If you look at fares from major cities in the U.S. into New York City, they're down about 17%, so consumers…
Click Here to Read the Full Original Article at Top News and Analysis (pro)…